Top 16 Tattoo Shops (and artists) in Portland
Yes, Portland is a fantastic big city with a lot of tattoo parlors and tattoo artists all around, but, what are the best in the city?
Yes, this question is a little bit harder to answer and, because of this, we want to share with you 16 fantastic tattoo artists and their tattoo shops in Portland.
Ah, just one thing before you start:
Just one thing
This list does not have an order, so is just not a ranking, only the tattoo shops and artist we think are doing a nice job in Portland,
Sarah Carr, Classic American (Scapegoat Tattoo)
Scapegoat Tattoo is one of the best tattoo parlors in Portland and, in fact, you can find two tattoo artists from this tattoo shop on this list.
Sarah is a wonderful tattoo artist focused on classic american tattoo, with a lot of fantastic designs done with mastery.
We do like her illustration tattoos, her color palette and we think she is the perfect choice if you want some classic tattoos in your body.
Just a couple of examples for you: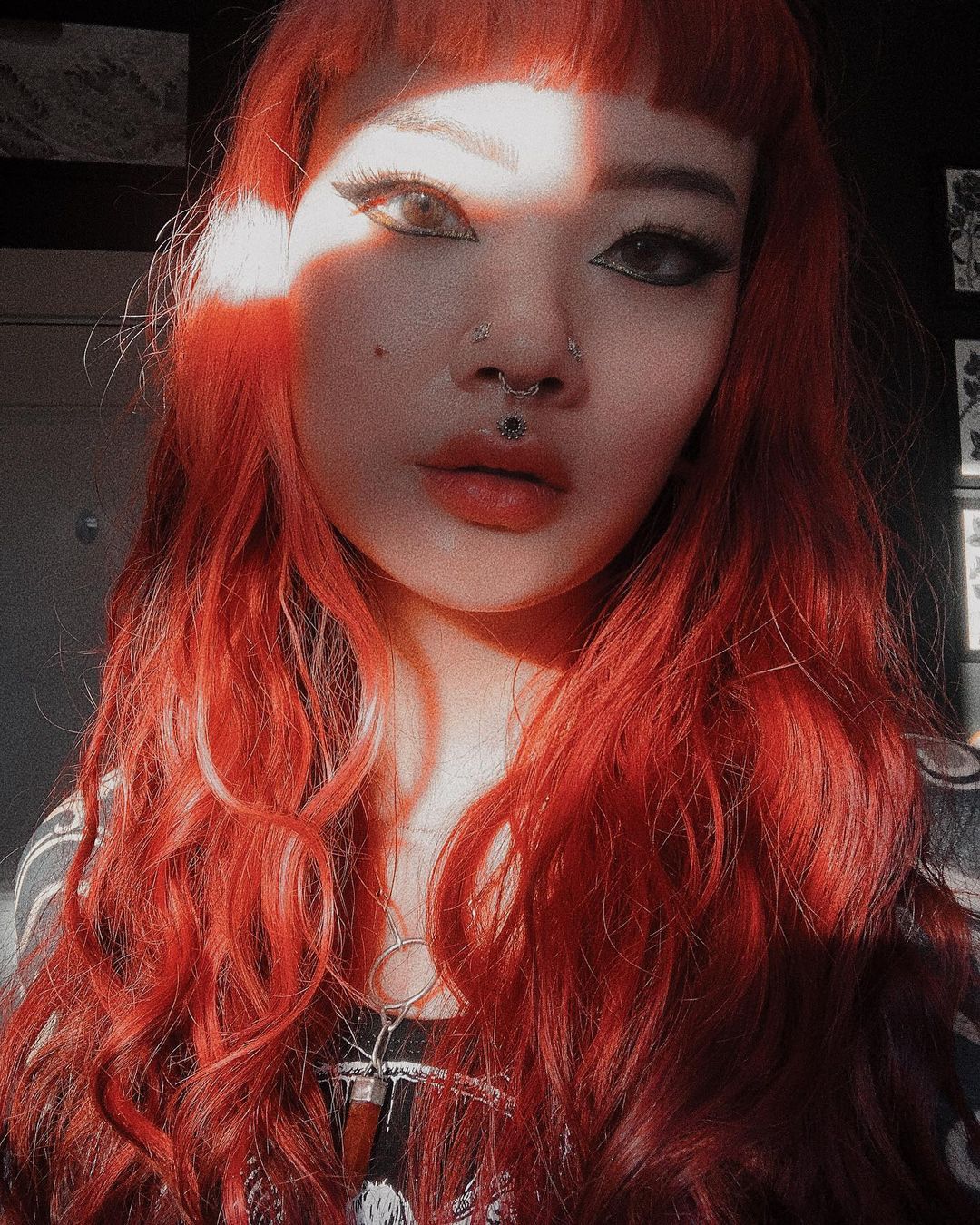 Virginia Marqueton, Black and Gray Tattoo (Scapegoat Tattoo)
The second tattoo artist on this list for Scapegoat tattoo is Virginia Marqueton.
We do love her illustration tattoos in black and gray style, especially the illustration ones.
She  can perform perfectly in botanical, animal and drawing style tattoos.
We can say her designs have a lot of harmony, you know, like an artist with a painting.
And here are a couple of designs from Virginia: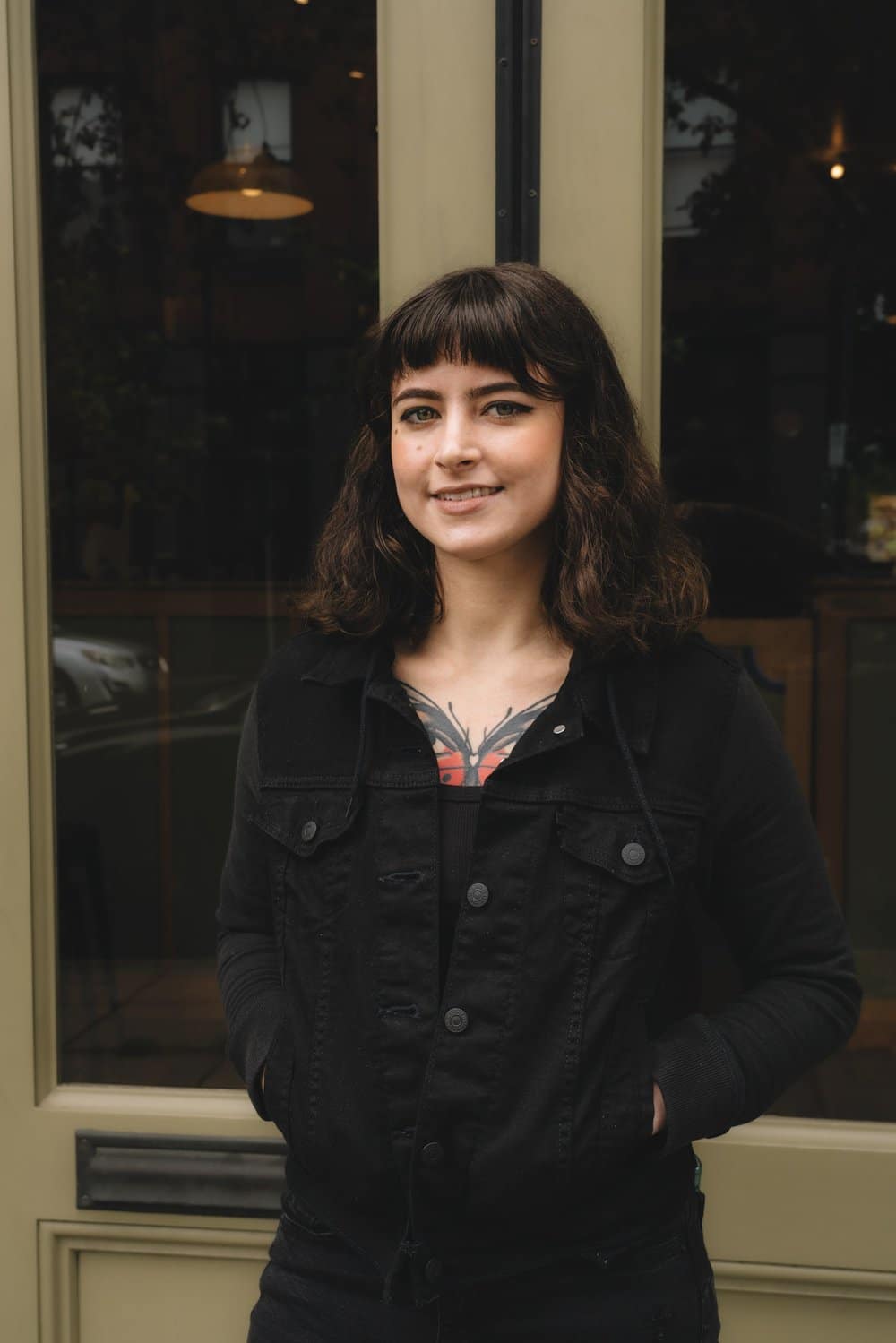 Chloe Devora, Illustration Tattoo (Icon Tattoo)
Another fantastic tattoo parlor in Portland is Icon Tattoo, and, on this list, you can find two tattoo artists from here too!
The first one is Chloe Devora, a very talented tattoo artist with tons of attitude.
We do love her illustration and drawing tattoos in black and gray because her designs are just the beauty itself.
And, if you cannot believe me, just keep and eye on this two photos:
Lorin Devine, Black and Gray Illustration (Icon Tattoo)
Lorin Devine is another wonderful tattoo artist working at Icon Tattoo.
She is focused on black and gray illustration tattoos but, as you can see in the examples of her work, her style is different from Chloe.
We do like the harmony of the designs and how she can combine dotwork with fineline to make something beautiful.
Elli Adams, Colorfull Tattoo (r.e.l.i.q.u.a.r.y. Tattoo)
Let's move to the next tattoo parlor, one more time, with two artists on this list.
The tattoo parlor itself is r.e.l.i.q.u.a.r.y. Tattoo, and the first artist we want to introduce you is Elli Adams, a very talented tattoo artist focused on color tattoo, especially in botanical ones, but we think she can do magic in almost every design.
We do like the bold color palette and the personality she can imprint to her work.
Just amazing 🙂
Meg Adamson, Realistic Drawing (r.e.l.i.q.u.a.r.y. Tattoo)
Another fantastic tattoo artist from r.e.l.i.q.u.a.r.y. Tattoo is Meg Adamson, another highly talented woman from the Portland Tattoo scene.
Meg does color illustration in realistic style too, but her designs are something different, maybe "organic" can be the word to define her work.
So, just take a look at her work and get ready to get inked!
Katt Garrigan, Classic American Tattoo (Grizzly Tattoo)
The last tattoo shop in Portland with two artists in this list is Grizzly Tattoo.
The first one we want to introduce you is Katt Garrigan and, for this, we have to move back to Classic American Tattoo one more time.
Katt's designs are bold, thick lines, in color or black and gray, but very old fashioned in the best way.
So, we have to say we need more tattoo artists like Katt, for sure.
We just do love them!
Tanya Finder, some alt tattoos (Grizzly Tattoo)
Another fantastic tattoo artist from Grizzly Tattoo Studio is Tanya Finder.
She is a very talented tattoo artist, usually doing black and gray tattoos in illustration style, but with a different touch.
A little bit creepy sometimes, a little dark at others, but always with a special personality in all her designs.
Just like we love tattoo artists!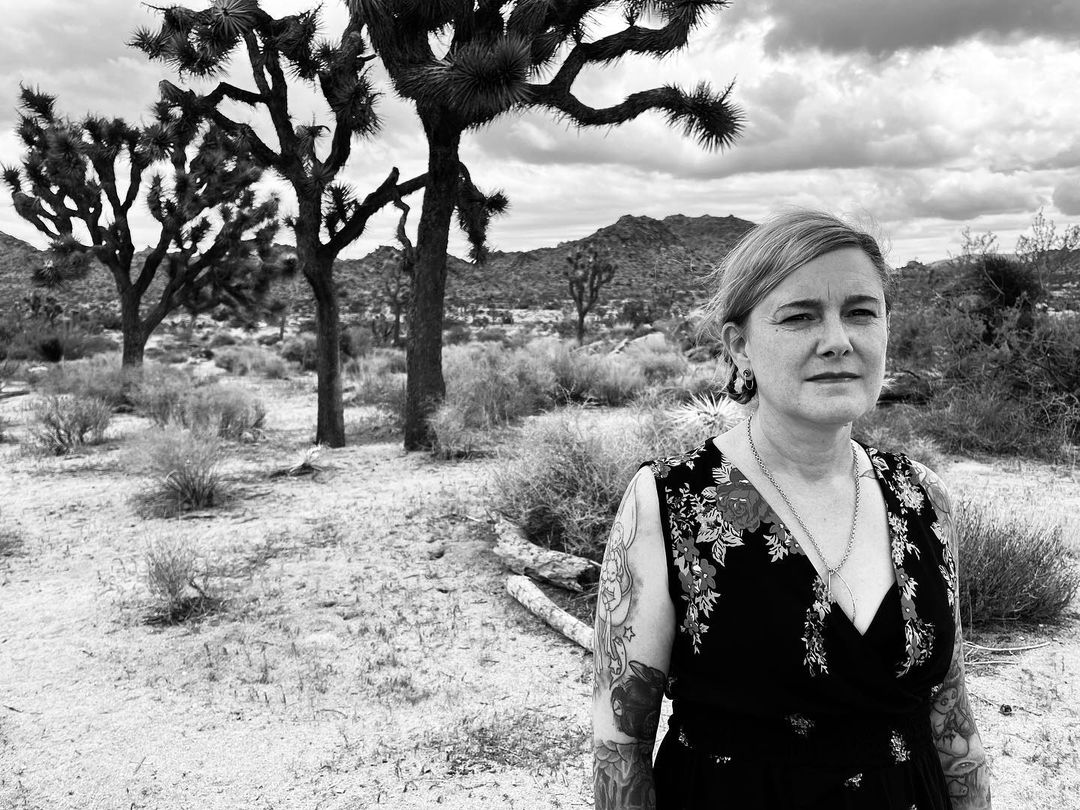 Alice Kendall, beautiful botanical tattoos (Wonderland Tattoo)
Now we want to introduce you to Alice Kendall, one of our favorite tattoo artists in Portland.
For us, maybe the main thing a tattoo artist may do is having her own style, and we can say Alice just has it.
We do love her realistic botanical drawings, and, moreover, we can say loudly that her color palette is the most personal one we found in the city.
Her work is just amazing.
Jenny Koll, Realistic Tattoo (Tattoo 34)
Let's move on into this list to another fantastic tattoo shop in Portland like Tattoo 34.
And, in this parlor, we want you to know Jenny Koll.
Jenny is the kind of tattooer that can do everything right, and this is a strong sign of being an artist.
But, if we have to choose something, we can say her color botanical tattoos in realistic style are a thing.
Marëna, Realistic Style (New Rose Tattoo)
The next tattoo artist in this list is Marëna.
She is a tattoo artist with a huge talent working at New Rose Tattoo.
We do love every tattoo she did, we think she has an unique and very personal style and her designs are just beautiful.
We like the way she can play with realistic drawing and dotwork, giving the compositions tons of personality.
Risa Stevens, Realistic Color Tattoo (Aardvark Tattoo Company)
Another classic parlor in Portland is Aardvark Tattoo Company, and we want to introduce you to Risa Stevens, the founder.
Risa has a special talent to make something unique with the tattoos.
Here you can see a couple of amazing examples, but she has many more to show you, from portraits to some bright color (and a little psychedelic) designs.
Alia Bird, Realistic Drawing (Birdhouse Tattoo)
Birdhouse Tattoo is another Portland tattoo shop you have to know about, because the quality of their works are just perfect.
And we want to introduce you to Alia Bird, a very special tattoo artist that can imprint all her designs with tons of personality with a delicate finish.
You know, sometimes you just see a tattoo and think something like "wow, that's an artwork!". Well, Alia's work is just like that.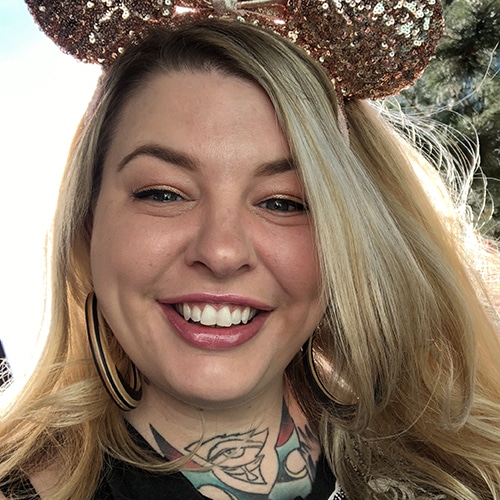 Brynn Allyn, Manga and Cartoon Tattoo (Private Studio)
Something different on this list, because we do love manga/anime and cartoon tattoos, and we think Brynn has to be here!
As you may see in the examples, Brynn Allyn is very talented for manga and anime tattoo, we can say she has the special touch to give personality to this kind of tattoo designs.
So, if you want something like this in Portland, you should meet her!
Jennifer Frances, Colorful Palette (Fortune Tattoo)
Well, we are reaching the end of this list, but before that we want to introduce you two more tattoo artists.
The first one is Jennifer Frances, working at Fortune Tattoo.
Jennifer is a very special artist, another one with her own personal and beautiful style.
We can say she does things like illustration tattoo, moving from animal to botanical or manga tattoo, always with her special touch and, moreover, her special colors.
Because Jennifer's color palette is something unique, as is her art!
Rebecca Cameron, Botanical Freehand Tattoo (Lombard Street Tattoo)
And, finally, we want you to know Rebecca Cameron.
She works at Lombard Street Tattoo, another tattoo shop in Portland you may know about, and she is another special and unique tattoo artist.
First, because she does freehand designs, you know, drawing directly on the skin and then tattooing, and this is something really difficult.
But, moreover, her designs are just perfect. Delicate, beautiful botanical tattoos, usually in black and gray.
If you want something special, maybe Rebecca is the one to get inked by.
This is the end of the list.
We hope you enjoyed these 16 amazing tattoo artists and tattoo shops in Portland, and we do hope we helped you to decide which one is the best for you!